Understand Your Business

Recommendations

Technical SEO Audits

Implementation
Technical SEO - Search Engine Optimization done right
We believe in doing things right the first time. As a Halifax SEO company, we believe that technical SEO is the foundation of every single website. Without this strong on-page SEO work, search engines will struggle to crawl and index your site as you desire, which will eventually cause your off-page SEO work to be significantly more difficult.
Setting yourself up for success with your website and SEO isn't overly difficult. The problem many face is they work on the 'sexy' SEO items, like link building and content optimization without ensuring the foundation is probably built. This will only lead to lackluster results, unfortunately.
We believe in a three-stage approach to technical SEO and our search engine optimization services in general.


Step 1 - Understanding what makes your business tick
An SEO agency that audits a website without understanding how your business works are doomed to fail. Too many digital marketing & SEO companies focus purely on vanity metrics like traffic increases, etc.
We believe in understanding what actually generates you revenue and focus a plan on that. An understanding of what is currently working with your digital marketing strategy is a good starting point.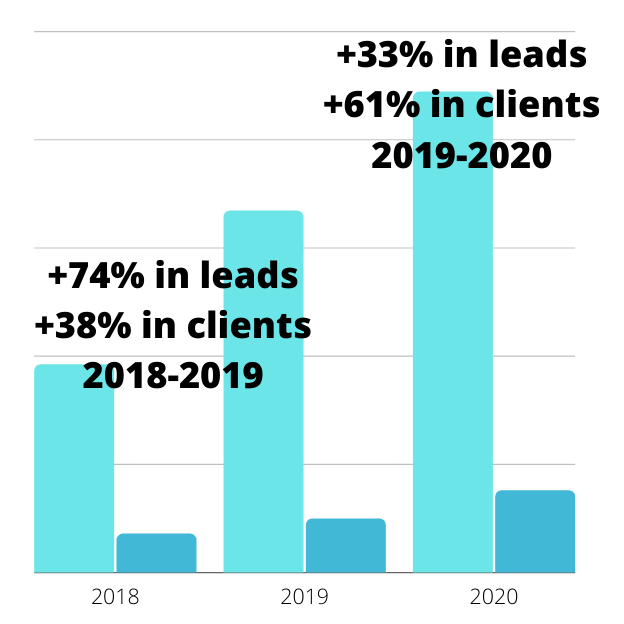 Step 2 - Full Audit - Content, Site Speed, and On-Page SEO Review
Using a mixture of tools & manual review we will determine items such as if:
Your content matches your ideal customer's intent,
Your business website is properly structured,
Your basic off-page SEO signals are present,
Your on-page SEO is adequate, and
Your site has any site speed issues.
Step 3 - Recommendations & Implementation
By understanding what makes your business tick and having the results in hand we will make a variety of personalized recommendations for your website site to not only increase search results and make the search engines happy but also to increase your bottom line.
Our recommendations will be broken into 'Easy Wins', 'Medium Goals', and 'Off-Page Suggestions'
Easy Wins
Setting up all relevant profiles across the internet,
Ensuring all meta tags are properly in place,
Fixing internal linking & crawl depth concerns,
For a local business - completing the items in our Local SEO in Halifax article, and
Adding schema markup to existing content.
Medium Goals
Re-optimizing and updating existing content to better match search intent,
Implementing site structure changes,
Site Speed Improvements (Sometimes an easy win!), and
Using our keyword research to create new content.</div>
Off-Page Suggestions
Off-Page Suggestions will include recommendations for an appropriate off-page SEO link-building strategy.
While we know that technical SEO solutions usually stop at on-page SEO, we will still consider off-page work in a proposal that includes an entire plan. While technical SEO is the foundation of any SEO plan, it only helps other areas of SEO move the needle - it doesn't move the needle by itself.
Warning signs – What to look for
Some companies use methods that will get you penalized with Google. In the past, you would know very clearly if you were penalized, however, in recent times many of Google's penalties are algorithm penalties that are harder to spot.
If someone suggests you pay websites for links, you should be very cautious of this as it is clearly against Google's Terms of Service.
We believe in manual outreach. This process involves having linkable assets which are usually a piece of high-quality content. You basically contact many different websites and pitch them value which may be an addition to their content, a suggestion to link to your website, and/or producing an entirely new article for them. These would then link to your linkable asset.
This is significantly different than simply paying a website for a link.
Technical Local SEO - An extension to your Technical SEO audit
While Local SEO isn't intrinsically a Technical SEO issue, many companies make critical Local SEO mistakes that can cost them a significant amount of traffic. If your business is a Local company, we will include a Local SEO audit in your Technical SEO Audit as well.
If your business is operated locally you should incorporate local SEO as part of your SEO plans. This gives a realistic chance of being on the first page of google results. This helps customers get positive reviews and provides the opportunity to grow the reputation of your company.
Implementing a local search engine optimization plan doesn't affect the cost of our service. We simply shift priorities to a local-first approach.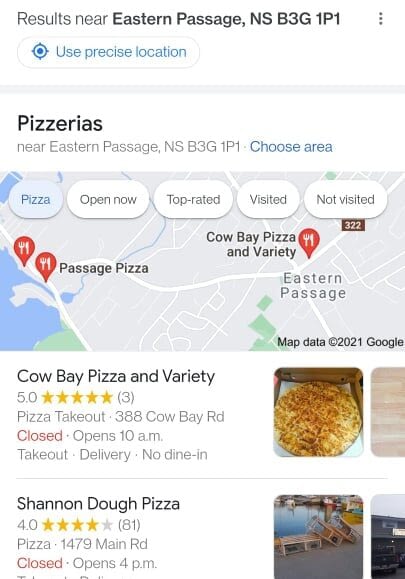 Local Halifax SEO Services
With Google's mobile-first and love for Local, it is paramount to involve a strategy involving local SEO. Because Halifax is divided into many regions such as the Mainland, the Peninsula, Dartmouth and the Bedford-Sackville region, to name a few - it is simply not good enough to only target 'Halifax'.
With more and more people trying to get hyper-local with their search results it is important you target areas outside of Halifax as well.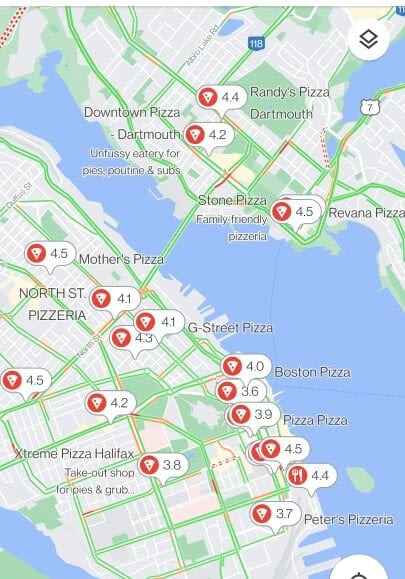 Are you looking for a good SEO company in Halifax?
We believe in helping businesses succeed with our expertise in online marketing. Using the best methods in SEO, we follow specific procedures and practices. We believe in building long-term relationships with clients in an affordable manner. We are highly transparent and we provide periodic reports detailing the activities and analysis to display the progress we've made.
As a Halifax SEO Company, we believe in over-delivering and exceeding expectations with our SEO solutions. We believe in an ROI-focused approach to ensure the work we are doing is actually driving the results you want to obtain.
Traffic without profit is meaningless and so that is why we focus on trying to generate traffic that will actually yield a profit.
Are you looking for a good SEO company in Halifax?
Getting the answers your need is easy.
Get your audit today