Increased local
online presence

Local SEO
Experts

More organic
searches

Affordable Local SEO
Services
RankUp SEO - Your Local SEO Company
Our Local SEO services are designed to boost your local rankings to generate you more qualified leads & sales.
And as a primarily local SEO company, we pride ourselves not only in providing only the best local SEO services, but in ensuring that your website doesn't get penalized by Google for shady practices.
Your business deserves a long-term partner to help you grow, strategize, and overtake your competition.
Local SEO Company focusing on ROI
Spending money on SEO without results is a pain. I've been there, and I've done that and I highly recommend against it. Every local SEO plan we create begins with an in-depth audit that determines your current local search standing.
From there we are able to quickly identify the quickest ways to maximize your return.
As your local SEO service provider, our goal is to get you ranked as quickly as possible for the keywords that actually drive profit.
Why Local SEO Is Vital for Your Business
Being in front of your potential customers when they are actively looking to make a decision is paramount.
Think about your own local search patterns. How many times have you looked for local businesses such as contracting companies, gyms, dentists, garages, etc? My guess is almost every day... Well, the same is true for your potential clients.
Be the business that shows up whenever your future customer performs a local search query. Adding local SEO services to your overall digital marketing can be the smartest move you make.
Key benefits of Local Search Engine Optimization
If you are not 100% sure about investing in local search engine optimization services check out these benefits of Local SEO:
Increased client/customer review visibility.
Local business citations.
Increased online reputation.
Better Google Maps visibility.
Better website traffic.
Lower advertising costs
More calls
Increased foot traffic.
Better local SEO ranking.
Show up on top of Google results… despite being a smaller brand.
Increased revenue.
Optimized Google My Business listing.
Google My Business - A foundational component of Local SEO
Google My Business is a critical component of Local SEO. It allows marketers, and businesses to influence how their information is presented on the search engines, in local search, and on Google maps.
It displays your important business details - your Name, Address, and Phone (collectively known as NAP), website link, hours of operation and reviews from not only Google but third parties as well.
These all aim to assist your audience with their local search.
Google My Business is also extremely useful to business owners and every Local SEO company alike in that it provides insights into how your audience is using the search engines to find your business. It is an incredible tool for keyword research.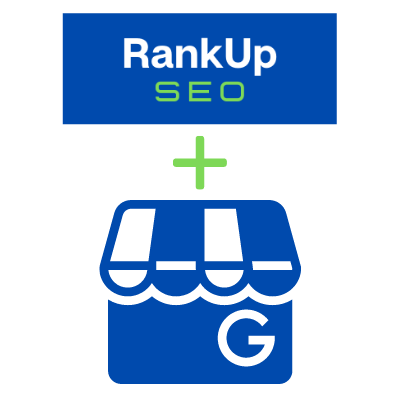 RankUp SEO's Local SEO Services
Local SEO Audit
Our local SEO agency will perform a thorough local SEO audit to determine your current local SEO rankings, gain insights and build your local SEO checklist which we will then use towards executing your overall local SEO strategy. We will confirm your NAP consistency across all your local SEO citations, and ensure your Google My Business has all the appropriate details. To finalize your local SEO strategy, our local SEO expert will conduct an on-page analysis of your local service pages as well.
On-Page Optimization
Is your website optimized for your target location? If not, then you will struggle to rank locally. RankUp SEO's local search engine optimization services will ensure your on-page optimization is properly completed to ensure your site ranks high in your service area. We will ensure your homepage, service pages, and local blogs all follow the best Local SEO practices. We will ensure your website has all appropriate local business schema which will also increase visibility to search engines.
Content Writing
Not a writer? Don't fret. We can help you produce local SEO content to help drive more traffic to your website. Our local SEO company uses content analysis tools that analyze over 500 factors to produce top quality content. Our local SEO agency will handle all appropriate keyword research, optimization and local site content creation.
Keyword Research & Strategy
Knowing which keywords you should target is an art, and also a science. We will perform extensive keyword research and identify the best keywords. Our local SEO expert will then conduct an interview with you to determine what makes your local business tick. Once these local search terms have been identified, we will use them to form part of our overall local SEO strategy.
Business Citation Management
Local SEO citations serve as a foundational component to ranking locally. Our local SEO services will ensure that you are appropriately listed in all of the major business data directories. This will help Google know that you are indeed a real business. We will also uncover niche directors based on your business type & industry and will ensure your NAP information is consistent across all business citations.
Google My Business Management
We will ensure your GMB is properly optimized so you have the best chances of winning that coveted Googel Map Local 3-pack. We will also ensure you have SEO optimized GMB posts so that your potential clients are always up to date on what is happening in your business.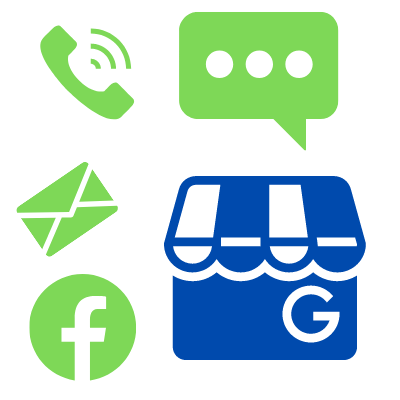 How Local SEO Services Enhances Lead Generation & Sales
Let's face it. SEO without profit is absolutely useless. We only help select businesses with our local SEO services to ensure we can properly meet their needs.
Unlike traditional SEO which requires a customer to search for a keyword, choose your site, visit your website, and then contact you via there; Local SEO bypasses much of this with Google My Business optimization and allows for your customer to call or message you right from their initial search window.
In fact, one business we helped optimize receives over 60% of their call volume from this avenue alone.
What would that do to your bottom line? A lot, I would think.
RankUp SEO's Local SEO Process
As your local SEO expert, I will audit your website in the following three main areas; technical, on-page & content, and off-page. This local SEO audit will provide the information to create a detailed plan.
We will be looking at things such as:

Meta tags (titles, descriptions, etc),
Site security & Speed,
Website Authority,
Content structure & content,
UX issues,
Your existing online visibility
Existing local search data, and
Data Tracking.
Local SEO Recomemndations
Based on our local SEO audit, and your local SEO goals we will provide our SEO recommendations. Unless you provide us free reign, we will always seek approval before implementing anything.
Our recommendations are always broken down into three categories:
Quick Wins
Urgent Fixes
Medium & Long-term Goals
This way, you know exactly what is being worked on in your campaign.
Implementation of Local SEO Strategy
And finally - we implement the recommendations that we have made and that you have approved.
We provide monthly reports to ensure you are always up to date.
We don't just focus on vanity metrics like traffic, but also look at:
Inbound calls
Local search keywords
Non-focus keyword growth
And will also work with you to see how your sales trends are doing.
Do-it-yourself - Local SEO Audit
This package is perfect for a technical individual who has experience with WordPress plugins, back-end work, and knows the theory of search engine optimization but doesn't know exactly what to do.
The do-it-yourself option provides you with an extensive report that will outline all of my recommendations. A page-by-page audit is completed on your site.
With this report, you will be able to implement (most things copy and paste) all search engine optimization best practices.
It will also provide recommendations for services, plugins, hosting, etc in the event that your website requires it.
Done-for-you - Local SEO Agency
This package is designed for the business owner who wants a hands off approach. We will take care every local SEO aspect.
If you want to do what you do best; run your business. Then this is the plan for you.
This package includes:
Technical SEO
Local SEO, including GMB optimization
Content Optimization/Creation
Local Citation building
On-page SEO
Off-page SEO
Monthly reporting and strategy meetings
Done-with-you - SEO Consulting
This package is designed for small & medium size businesses who have the technical ability to make changes to their site and are familiar with SEO basics, but are not quite sure how to develop an effective strategy to increase rankings.
For most organizations, the cost of the done-with-you option is lower than the SEO tools required to implement an effective SEO strategy. Because of this, this option is extremely cost effective.
This includes:
Monthly SEO Consulting
Assist you/your team
Monthly reporting
Let's discuss your local SEO Needs. Book a time to chat, below.