Small business SEO can be a complex beast to learn. Lots of the small and medium businesses, whether they are a local business or not struggle to increase their rankings in the google search results. Small business search engine optimization is certainly complex, but it doesn't need to be complicating.
In today's article, our goal is to target small business owners, just like you, to help you improve your small business search engine optimization. We are going to be breaking this down into two components:
While both are very similar they are treated a tad bit differently and you need to know the difference as local search results are different than normal google search results.
SEO for a Small Business: Everything you need to know
Google is massively dominating desktop and mobile searches on mobile platforms and services. On June 20th, Google's searches were 92% of all searches.
Bing is Google's closest rival to smartphones averaging 3.4% of searches via smartphones.
This gap is huge and is a big reason that you want to have a Google-focused SEO strategy. There are so many ranking factors that it can seem overwhelming at first.
Small Business Ranking Factors
With over
200 ranking factors
it is easy to understand why so many small business owners get lost with SEO.
Why do small businesses need SEO?
Search engine optimization can be performed to make your small business website rank higher in search engines and to gain an advantage in rankings on search engines.
Over 70% of potential clients who use large search engines to search local services or stores actually visit and convert to physical customers of businesses they find online.
Nearly 90% of prospects never click-through past page 1.
If you can get to that coveted first page you will significantly increase the opportunity this traffic has on your revenues and ultimately your bottom line.
ROI for small business SEO
Many small & local businesses hesitate to hire an experienced small business SEO agency or to even try and tackle the problem themselves.
Traditional advertising usually requires you to continue to spend money to yield any results.
This is true with billboard advertising, radio and newspaper and even new forms of advertising like Pay-per-click (PPC) advertising.
The main issue – When you turn off the tap the results stop coming in.
Small business SEO combats this by allowing for an ever-growing flow of business. SEO lead/traffic generation starts tremendously small, but can eventually grow to be a very large part of your business.
In fact, one website I work on now earns over 6 figures in revenue and is at a point where spending $5,000 to $10,000 a year on SEO work is more than sufficient not just to maintain but to grow as well.
Try finding that type of return through traditional advertising. You might be lucky to make a 3-5x return.
Not only that – but SEO has a tremendous amount of benefits as it relates to creating a positive presence for others who search for you. Arriving at a properly SEO'd site will not only look great for the search engines but also your users as well.
Small Business SEO Strategy
The strategy I recommend is effective even in competitive markets. The goal of every strategy we help clients with is to focus on 'quick wins'.
Later on, in this article, we will talk specifically about local SEO and how it differs from small business SEO. However, even local businesses should read and implement the items in this small business SEO strategy.
The items below are the main quick-win items that we see time and time again.
Want a Done-For-You Service?
RankUp SEO helps small businesses with
Local SEO
& regular SEO services everyday to help improve their organic traffic.
Create a logical website structure
Most small businesses never think about their website as a building. But just like a building you need to make sure the layout is proper.
Imagine a building that you want your customer to enter. Imagine if they had to go through the shipping bay, through the lunchroom, and through irrelevant rooms to get to the showroom you want them to see.
This would be bad, right?
Well of course. Creating a logical website structure can fix many of these issues.
When building your website – make sure your most important service/product pages are accessible from your homepage. Make sure your home page and any important pages can be accessed at any time.
While there is an element of design to this step, what is important is the crawl depth of your website. Ensuring that important pages can always be accessed, and less important pages aren't buried behind 10+ clicks. In fact, the ideal crawl depth is 4, or fewer clicks.
If you have this problem, which you can confirm using Screaming Frog (one of the free technical SEO tools I recommend), you will want to improve your header and footer architecture as well as improve your internal linking on your website's pages.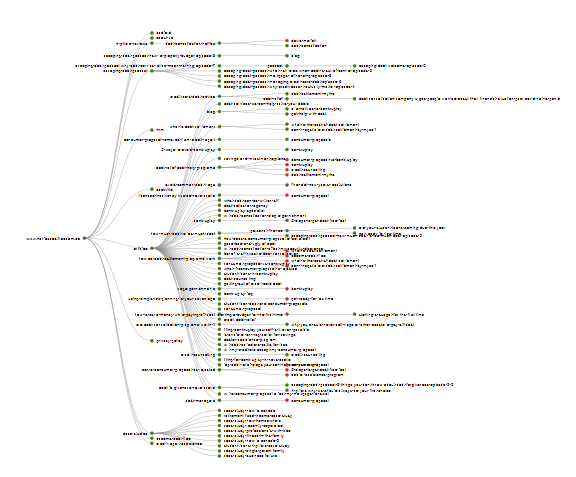 Fix your technical SEO issues
Your small business website may look perfectly fine from the outside, but there could be a tremendous amount of technical SEO issues that plague your back-end.
This could be extremely noticeable issues like your site speed being poor, or, as mentioned above, your site structure being poor.
They could be less noticeable, or sometimes even hidden to the human eye such as not being indexed by Google, having an improper robots.txt file, or missing title tags or other meta tags. Some completely hidden ones are due to potentially bad (or non-existent) keyword research and/or a disconnect between a piece of content and the search intent a user might have.
You can find the majority of these issues by using the tools I recommended in my free technical SEO tools list or you can hire an SEO company to audit and ultimately fix any technical SEO issues you may have.
Unlike a full-blown SEO plan, most SEO companies charge a reasonable rate for their technical SEO services.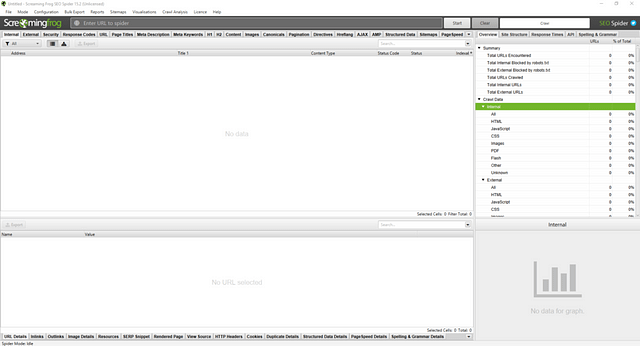 Core Web Vitals
In recent times Google has emphasized faster site loads. Google intends to provide a website to users with the best usability to load quickly and look great on mobile devices.
A faster website makes life much easier for everyone and Google wants more responsive websites that make a page load very fast. Google has also confirmed that page speed is a ranking factor.
Because of this, it is important to prioritize page speed. We recommend using WordPress as the back-end of your website and there are many plugins out there to speed up your website. Our favourite is NitroPack but if you are running a smaller website, with a smaller amount of visitors several free plugins will get you 95% of where NitroPack could get you for no cost.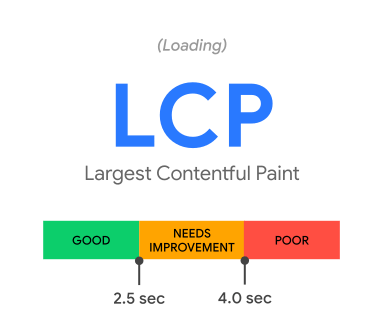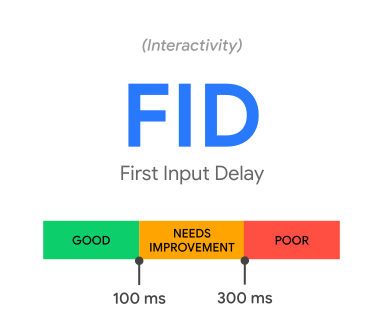 Find your niche and your long-tail keywords
Determining your niche is essential to any local and small business. If you have a clear niche you can compete with local national chains despite huge advertising budgets.
Ask yourself what language people use to describe your service because people find your site with the same phrases.
If you are looking to optimize SEO you will definitely want the words these are to be used in your website copy, heading, titles, etc. Of course, you don't want to keyword stuff which is the act of just throwing your keywords into your copy without regard to the readability.
Understanding your niche will also help you tremendously with your SEO efforts. It will allow you to know what websites to outreach and network with, what local directories to target, and will really help you connect with your potential customers.
Polish your written copy
Small businesses often make the mistake of writing content that they think will attract potential customers, but not content that will attract potential customers.
This is more of an art than a science, but once you understand your niche and what people are searching for when looking for your business you can start to make changes to your copy.
This is known as conversion rate optimization and applies particularly to product and service pages as well as your home page.
Another component of polishing your written copy is to review each website page individually and determine if the search intent for the keyword the page is targeting matches what the piece of content is delivering.
A great way to determine search intent is to perform a google search yourself to the keyword you want to target and see what other pages come up in the top results. See what their content looks like and model off of them. Ignore the paid search results & Google Ads, of course.
Take particular note if a map shows up for your search. Some searches are considered local searches and should be handled using the processes listed in the local search section of this guide.
Start making great content built for humans and search engines
On-page SEO is more about content than it ever has been in the past. In the past, the content was specifically written for search engines and often included some form of keyword stuffing which is where you would put your search term in the text as many times as you could without regard for how the content read.
No one really recommends this any longer. Instead, write first for humans and then include your keywords when it makes sense to do so. Don't be afraid to modify your keyword as well. Google is smart and knows they are the same.
For example, if you are targeting Small Business Search Engine Optimization (as this page is), it is OK to write Small Business SEO.
Google knows they are the same.
Also, remember that not every piece of content needs to be keyword-driven. You can write a piece of content that is designed just to be great. This can help tremendously with link building.
Find out what competitors are doing & do it better
This part can be done manually or with tools. When you are first starting your SEO journey, I recommend a manual approach.
For every keyword, you are trying to target take a look at the top 5 results. See how their pages look, how they solve the search intent if they are a landing page, an info page, etc. See if they include lots of images, or not.
Once you understand how your competitors are doing things, you can do it better.
Links from related sites
The best way to understand why link building is important is to think about your business. You probably have the best product/service out there but if no one knows about your business then what good is it?
Getting links from related websites increases your website's online presence and basically tells Google that your website has something of value because someone else linked to it.
There are many SEO tools & SEO services designed to specifically help with link building. But for today's article, the best bet is to focus on industry-relevant websites that are talking about a product or service like yours.
You want to contact them, after having created a fantastic piece of content (see above) and ask them if they can link to you. Obviously, this is oversimplifying the process, but this is the essence of almost all link building.
SEO requires ongoing work
Small businesses often have a website created for them by a digital marketing agency. They will set up all of the relevant social media platforms, and create some content for the website.
Unfortunately, this just isn't enough. SEO requires lots of ongoing work. From creating new content, running weekly or monthly audits, to tweaking existing website pages, monitoring for trends, staying on top of google search console errors, to name only a few SEO tasks.
If you are reading this list and aren't quite sure where to start, then hiring an SEO expert might very well be the way to go about it.
You want your website traffic to grow over time to ultimately grow your business online. This requires constant and dedicated efforts.
SEO isn't a one-and-done marketing strategy but a constant process.
SEO is complex.
Small Business SEO is no less complicating than SEO for larger businesses. The only real difference is the scale that is required. A common misconception is that you don't need to do as much for a smaller website.
The truth is that SEO for small business websites is just as involved as it is for larger websites. And not every action or change you make will be immediately impactful.
For example, you may make changes to your website which increases time on site – while this may not impact your rankings immediately, time on site is a very good indicator of your site's content.
SEO is a moving target.
Google updates their algorithm often. Below is a screenshot from Semrush Sensor that tracks rank changes. They list all of the confirmed algorithm changes (you can see one on Aug 17th) but usually, when the graph pushes into the 'High' category, it indicates changes.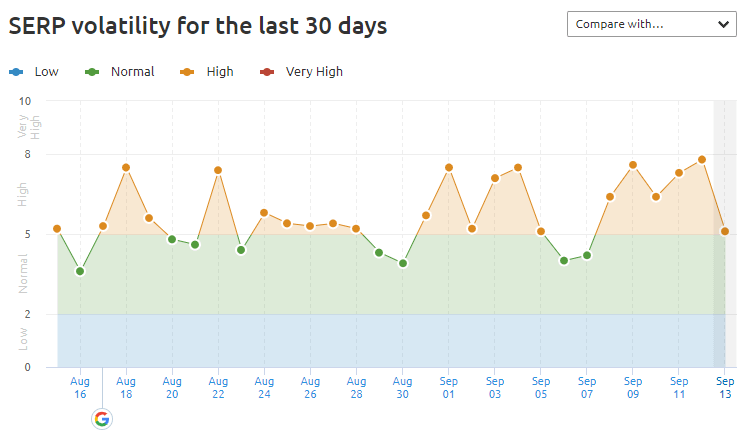 Staying on top of the most recent update will allow you to correct anything that you may be penalized for, or implement new features.
SEO is not just for Google.
If you want to enter SEO you don't necessarily have to focus on Google. Amazon, Reddit, Yahoo, YouTube, Bing and other websites all follow a standard for SEO. Please note that you can also optimize your business across multiple platforms when doing SEO work.
The best way to determine what you should focus on is viewing your Google Analytics and determining which search engine people are finding you through. If your traffic is predominately coming through Bing, for example, you may want to focus on that search engine instead.
What's the difference between local SEO?
SEO is about ranking in search results that don't depend on a specific destination (ie. national or internationally). For example – 'SEO services'.
Likewise, locally-focused SEO is about optimizing websites for region-specific local results. For example – 'Halifax SEO services'.
The Google algorithm for Local SEO & 'normal' SEO is different. And while much of the same steps must be taken (read above) there are some additional steps you will want to take for your local business.
We wrote a beginner's guide to Local SEO which will give you the main tasks to complete when starting your local SEO journey! You should complete those steps and then come back here.
Local Business SEO
Most businesses will be local-oriented because the vast majority of their target market will be located around a large city area. This is because the vast majority of businesses primarily serve a local market.
The goal of local SEO is to demonstrate to the search engines that you service a particular local area. When a local customer searches for a term that Google determines to be a local search term Google will understand that you can help them and serve your website above another business in another area.
Many businesses pay for paid search but the goal of local SEO is to increase the organic search volume of local customers.
Here is what you should focus on.
Google My Business
Google my business (GMB) is a free profile on which you can put your business in local search results and Google Maps.
Not only that, it provides search insights such as keywords you rank for as well as impression and click data. This really helps with keyword and market research.
Always use the exact same name, address and contact number for your website as do Google Business listings. This crucial flaw is why many websites don't rank properly as Google cannot properly connect your website to your listing.
Please include your website in your listing in GMB too! Many people forget this. A lot of traffic comes from GMB listings, so use them to your advantage.
You can also add additional info like pictures and opening hours to your website. Basically – try and mimic data on your website, and your Google My Business to better help Google and also help serve your prospective customers.
Get citations by listing your business in relevant places on the web
Google My Business isn't the only profile you should use for brand awareness. Local SEO Basics show that you should also build relevant citations across the internet.
This process can be incredibly time-consuming and most SEO Experts use citation building services like Brightlocal to build these citations. They are incredibly inexpensive.
However, if you do want to DIY you can simply search 'Location' + business directory on Google and usually a few local directories will pop up.
Ask for links from the businesses with which you are affiliated.
Link building can be an overwhelming task, especially for smaller businesses.
However, it is typically easier on a local level.
This is because most businesses work with other businesses and organizations that would be happy to link to you.
Ask questions about companies with which you have relationships (like suppliers retailers etc.). Look for similar pages from your suppliers or other companies you use.
There is always the option to provide such businesses with testimonials that often end up becoming featured on their sites along with a link.
Ratings and reviews
Like Facebook, Google My Business will allow people to see reviews of your product or service. These reviews are not only important from a brand-building perspective but also are a ranking factor.
We recommend asking all of your clients for reviews. If you receive negative reviews treat these as learning lessons rather than negative feedback.
Best SEO Company for Small Businesses
Trying to find a reputable company to help your small business can be a struggle. Small businesses often come with a limited budget for SEO-related tasks. We get it.
We recommend, RankUp SEO. (Yup, that's us!)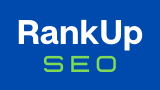 In fact, RankUp SEO was created because of how dissatisfied I was with SEO companies who had pitched me and who I ultimately hired.
If you want us to take a look at your project, don't hesitate to reach out to us for Halifax-based SEO Services.
FAQs
Is SEO worth it for small business?
Yes. In fact, SEO is often the best investment a small business can make. This is because of how SEO works on a compounding basis. Meaning that the more work and effort you put into it, the better and better results you ultimately obtain.
Increasing your web pages up the organic search results will provide an exponential increase to searchers. In fact, the majority of searches click a link in the top 3 search results.
How much does SEO cost for a small business?
The cost of an SEO agency or SEO services largely depends on the niche you are in and the competition surrounding you. For most niches, the question isn't so much how much you need to spend, but the overall investment that is required.
For example, nearly identical results can be obtained from someone running a $1000 per month campaign for 12 months, as someone who wants to spend $2,000 per month for 6 months.
How do I choose an SEO for my small business?
SEO experts come in all shapes and sizes, as they say. The best way to choose an SEO is to ensure:
1. They can outline a basic plan for you. An in-depth plan requires a significant amount of time and usually occurs once your SEO is hired.
2. They have actually done SEO work in the past.
3. They live in your area. SEO is a fly-by-night type of industry and so working with someone locally (or at least in your country) will provide you with a significant amount of comfort.
What is SEO?
If for some reason you stumbled on this article without knowing what SEO is. SEO is the practice of helping websites rank better on search engines like Google, Bing, Yahoo, etc.
How do small businesses do SEO?
Small businesses are at an advantage when it comes to SEO as larger businesses typically have larger websites that are more cumbersome to work on. While the SEO practices remain the same the work involved is typically less as there are simply fewer pages to work on!